Inventum Café Invento
The stylish alternative
Rethink.
At a time when coffee pad machines were sprouting up like plastic mushrooms, Inventum asked us to design a new coffee pad machine. The design also had to boost their brand identity. Inventum wanted to stand out from the other brands and offer clear user benefits.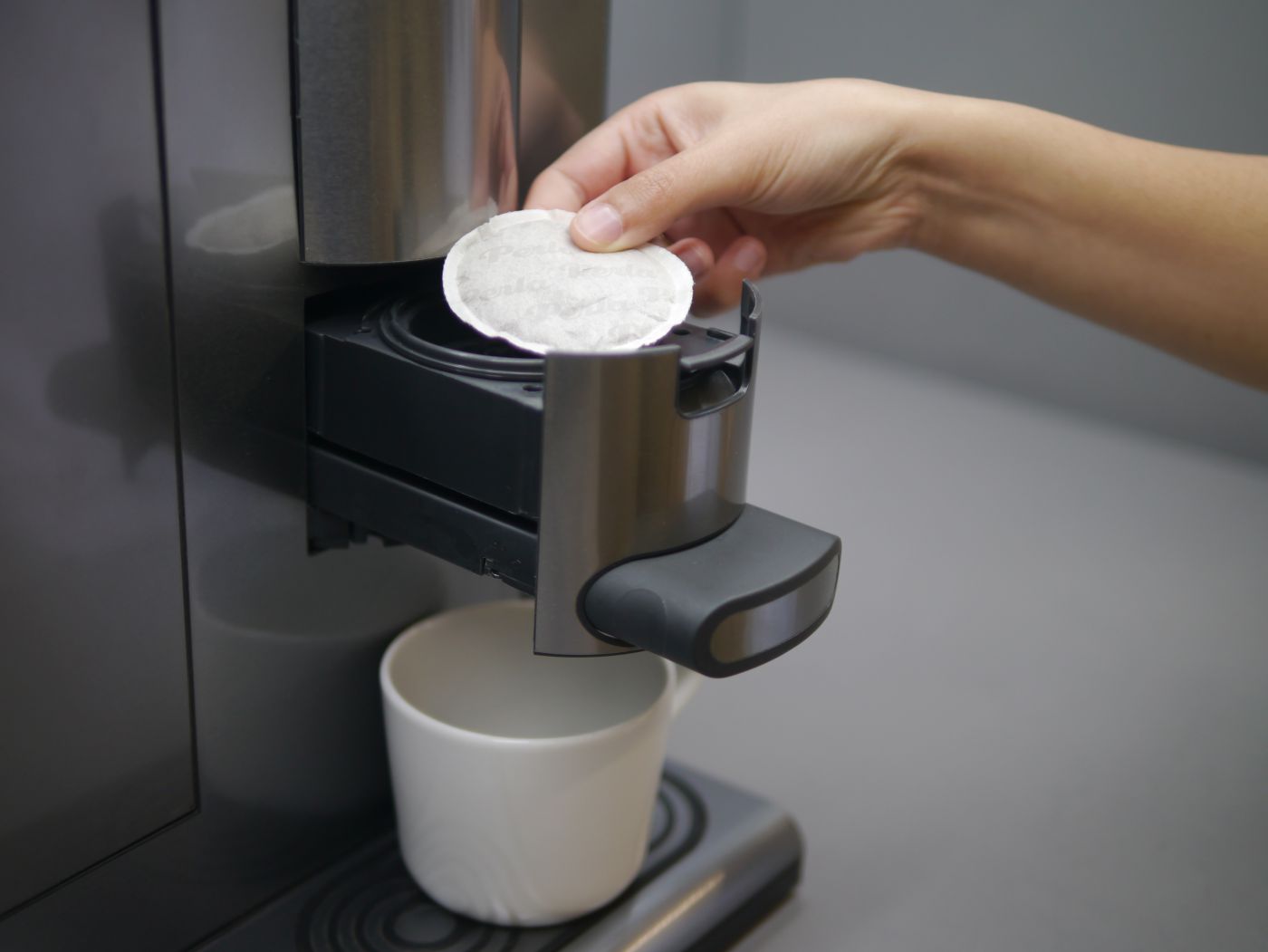 Design.
We designed a machine with a transverse positioning and a clear signature:
We designed a 'wall' with a removable water tank. This made the machine distinctive, compact and user-friendly.

By designing the machine in this way, the Café Invento takes up less counter space. A clear advantage.

For this project, we worked together with Corus, the steel manufacturer that developed Protact

: polymer-coated steel. This material creates a premium perception, is dirt-repellent, scratch- and corrosion-resistant and fingerprint-proof.

Another clear advantage.

All types of pads can be used in the machine. What's not to like?

On top of that, you can adjust the strength of the coffee!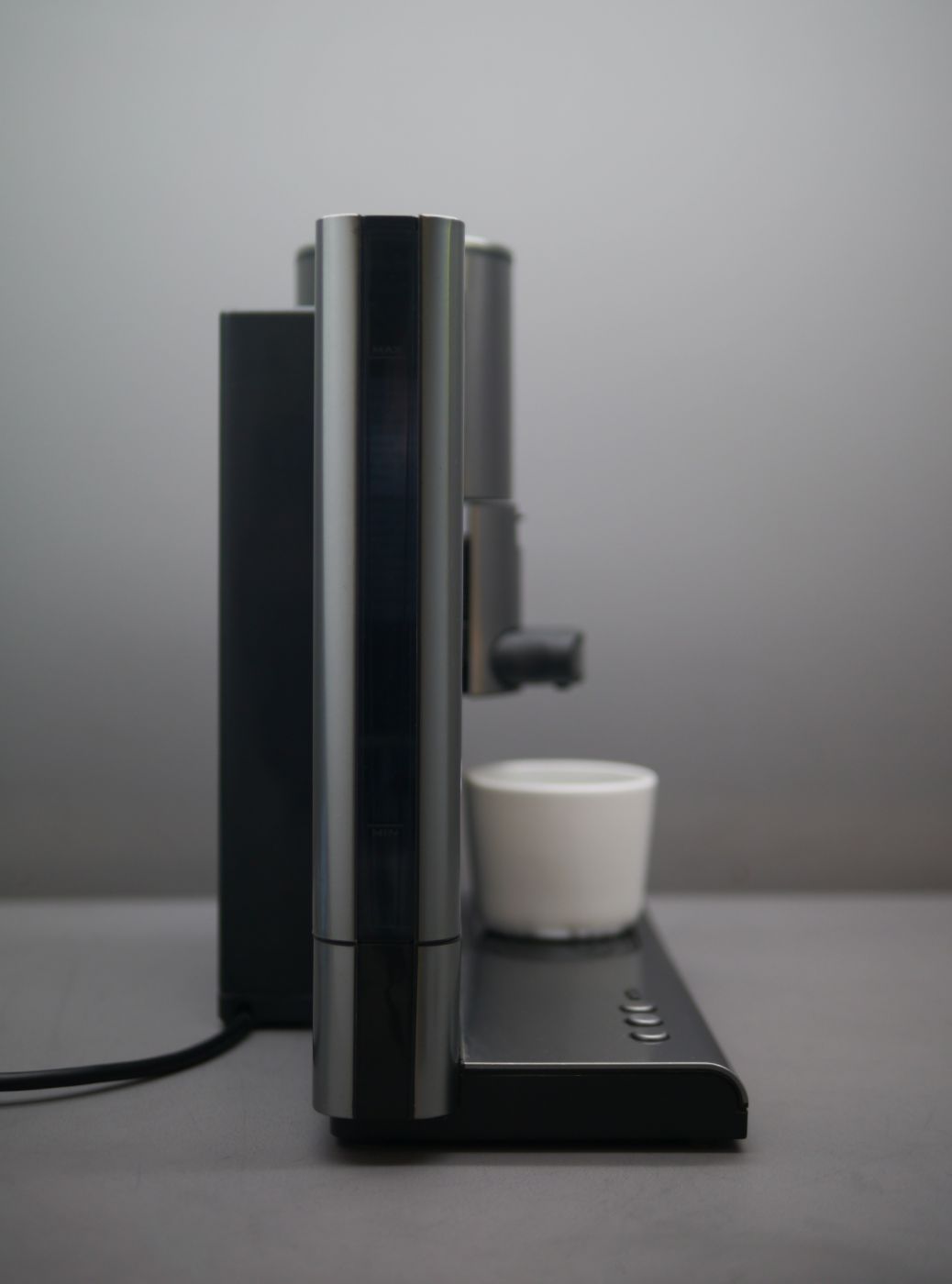 Change.
With the Café Invento, studioMOM and Inventum took pad coffee to the next level. All quality is extracted from the coffee by a machine that is visibly different due to its superior detailing and high-quality finish. Furthermore, thanks to a smart product architecture, the machine is compact and ergonomic.
GIO, Goed Industrieel Ontwerp: Erkenning 2009